Meiji Tofu in Gardena, CA
This is a short review for Meiji Tofu, a small cash-only tofu store about a thirty minute drive south of LA (https://goo.gl/maps/pEZYQzWqWR55uAa8A).
I really like their product! It's a pretty unique business. There aren't a lot of shops in the USA that sell only tofu direct to consumers. I hope to visit more in the future. I just felt like writing this up quickly since I really like tofu and I know a few people in my communities in LA who feel the same.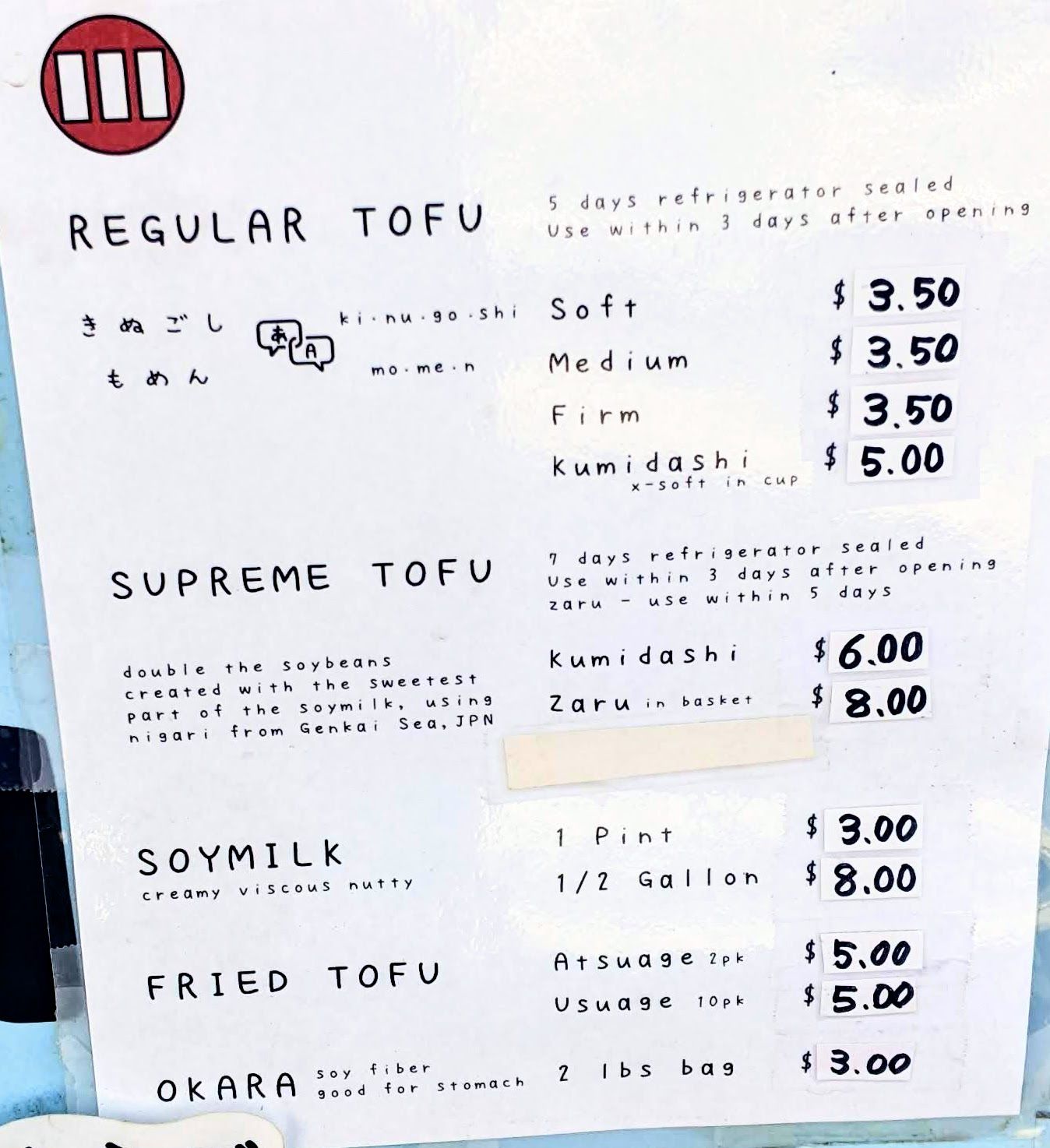 So far I've tried everything they sell except the okara.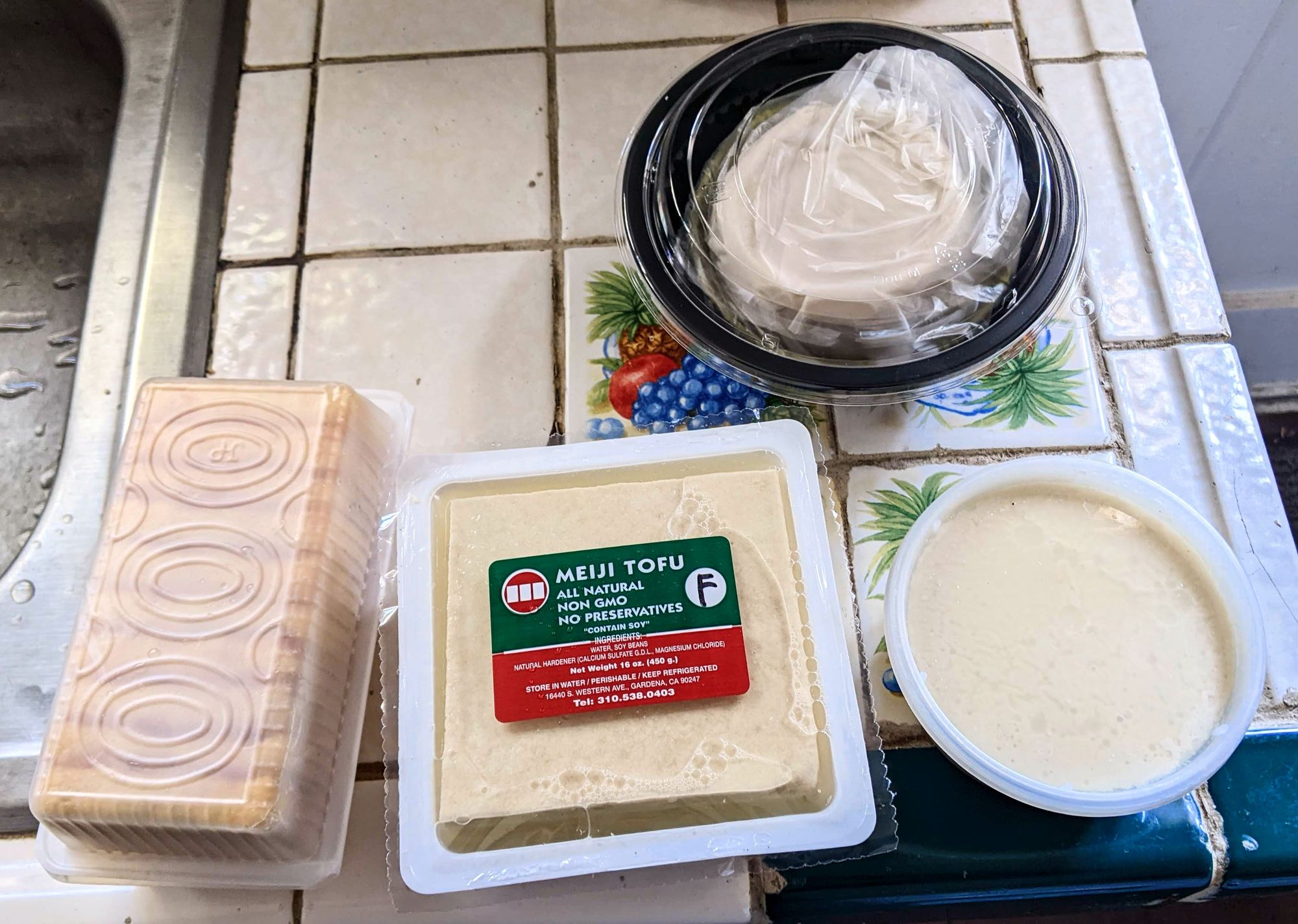 top: zaru
bottom, from left: usuage, firm regular tofu, kumidashi
My favorite is the supreme kumidashi, and that's what I'd most recommend trying. All the regular and supreme tofus I've had were very good, similar price to what you find in the supermarket, but fresher and tastier.
In particular, the supreme kumidashi and zaru taste very fresh and sweet (for tofu), almost like pudding. I was pretty happy to eat them plain. Not sure yet how I would cook them in a savory dish.
I enjoyed the atsuage but it's less of a standout. Can't really recommend the usuage or the soymilk compared to their other products, I was expecting to like the soymilk more, it did taste creamy, fresh, and unprocessed, but somehow the aftertaste stuck in my throat in a weird way. I drank lots of unsweetened soymilk when I lived in Taiwan, but I don't remember it being similar to this.
Anyway, their tofu is really good. You should try it!